অর্ণব কুণ্ডু

---
I am a 3rd Year PhD student at the Université Paris-Saclay. My thesis defence is on 2nd June 2023. Here is my CV. I am joining the University of Toronto as a Post-Doc in September 2023.
---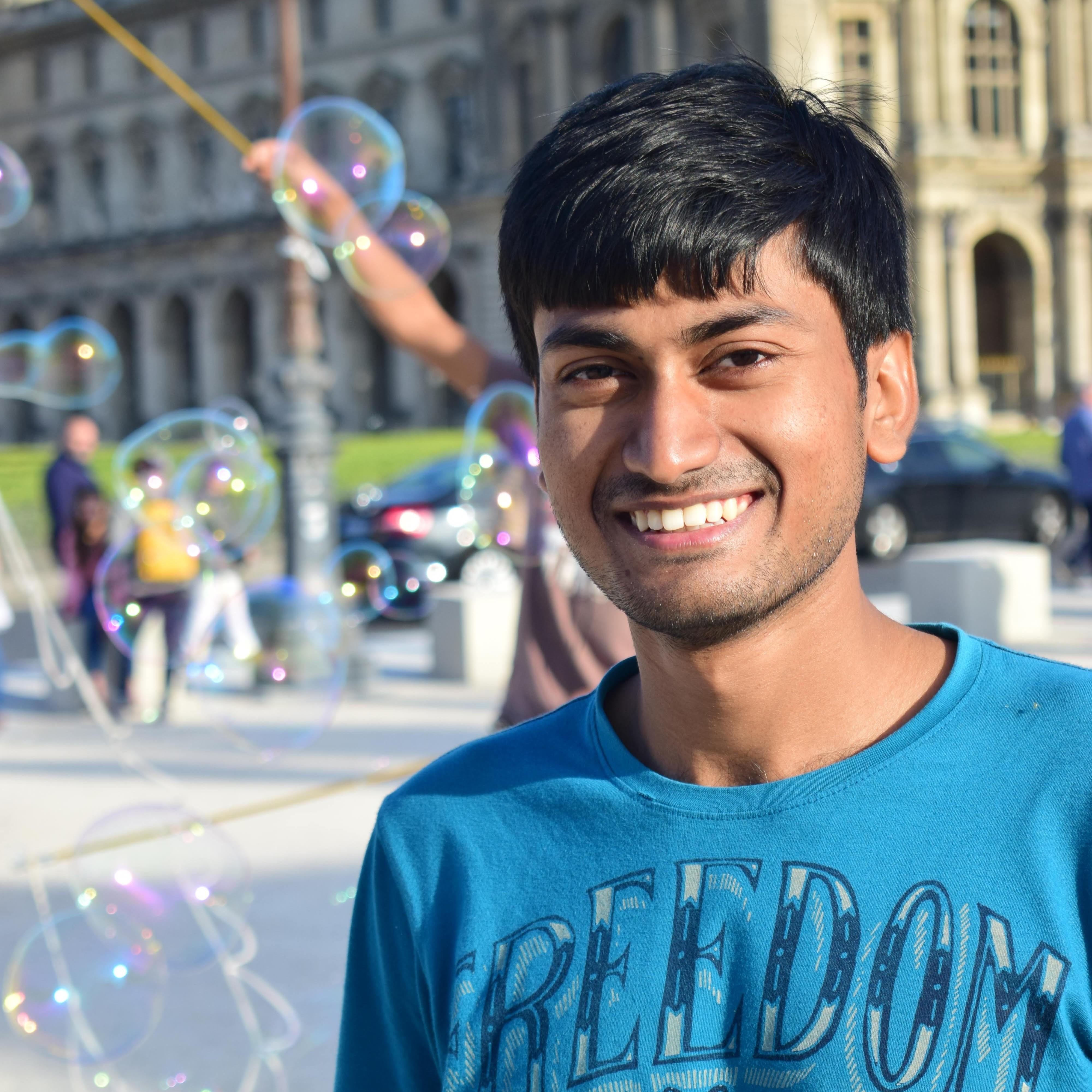 Rough pronunciation of my name:
Ar-nab (or-nob; or as in origin; nob as in 'noble')
Kun-du (coon-do; coon as in 'tycoon'; a hard 'd')
Arnab Kundu
Office
: 3D20
Laboratoire de Mathématiques d'Orsay,
Université Paris-Saclay,
Bâtiment 307,
Rue Michel Magat,
91400 Orsay,
France
Office Number
: (+33) 1 69 15 74 13
Email:
name.surname@universite-paris-saclay.fr
Interests:
My interests lie in the fields of Algebraic Geometry and Arithmetic Geometry. Currently, I am thinking about the geometries of schemes over valuation rings.
Here is my arXiv link.
---
---
Below, I list some of the seminars that I am/was co-organising.
Seminars
Student seminar on Algebraic (Arithmetic) Geometry.
Student learning seminar on Shimura Varieties.
Student learning seminar on p-adic Hodge Theory.
---
I am a teacher at the Institut Universitaire Technologie (IUT), Cachan, France.
Teaching
1st year (S1) course on Mathematics for the year 2022-2023
1st year (S1) course on Mathematics for the year 2021-2022
1st year (S1) course on Mathematics for the year 2020-2021
Notes
Other activities
Since January 2021, I am building the website of
I am a volunteer for the
"Accueil International EGMathPS".
Our objective is to help international students better integrate to Paris-Saclay and France in the context of their studies in mathematics (Master and PhD). So, if you are a Math student in Orsay/IHES/Evry/Versailles/Ecole Polytéchnique/ENS Paris-Saclay and you would like to join our discord channel, feel free to send me an email!
In the year 2020-2021, I was a grader of