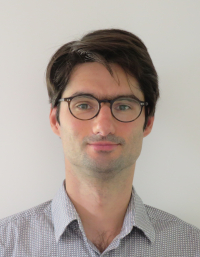 Matthew Morrow
Directeur de recherche, CNRS Laboratoire de Mathématiques d'Orsay Bâtiment 307, rue Michel Magat Faculté des Sciences d'Orsay, Université Paris-Saclay F-91405 Orsay Cedex

Office: LMO, room 3H20.

firstname.lastname@universite-paris-saclay.fr
Research interests
Algebraic K-theory, arithmetic geometry, (topological) cyclic homology, algebraic cycles, p-adic Hodge theory.
ERC projet MoCoS
My research is funded by the ERC Consolidator Grant
101001474
Motivic Cohomology of Schemes
(MoCoS), 1 September 2021 – 31 August 2026. The current project team consists of Matthew Morrow (PI), Ryomei Iwasa (postdoc), Hyungseop Kim (postdoc), Tess Bouis (PhD student), and Hari Sudarsan (PhD student). Former members: Elden Elmanto (postdoc).
Upcoming/recent seminars, conferences, etc
The London–Paris number theory seminar
Preprints
Motivic cohomology of equicharacteristic schemes, with Elden Elmanto, arXiv, video (from Motives in Tokyo, February 2023)
Generalised representations as q-connections in integral p-adic Hodge theory, with Takeshi Tsuji, arXiv
p-adic vanishing cycles as Frobenius-fixed points, pdf
Publications
Notes, etc.
Old teaching notes
Specialised M2 course : Adic and perfectoid spaces [offline]
MATH 242 pdf
Complete notes for MATH 242, Algebraic Number Theory, at the University of Chicago.
Students